Is a new financial crisis looming? Hold onto your hats, folks, because Banc of California (BANC.N) is apparently ready to sweep PacWest Bancorp (PACW.O) off its feet! According to the Wall Street Journal, they're deep in talks, and rumour has it, they might just spill the beans on this hot romance as early as Tuesday! Oh, how thrilling!
PacWest's shares were seen tumbling down 27%, while Banc of California shares were up 10% in afternoon trading.
Ah, but let's not forget the dramatic backstory – PacWest, one of the brave lenders that faced the storm of three regional banks' collapse, survived the tempest, and now, it might just be the heartthrob of the banking industry's biggest crisis in 15 years. Who is to say which bank will get in trouble next? One thing is certain, the banking crisis is far from over it seems.
PACW Price Chart on NASDAQ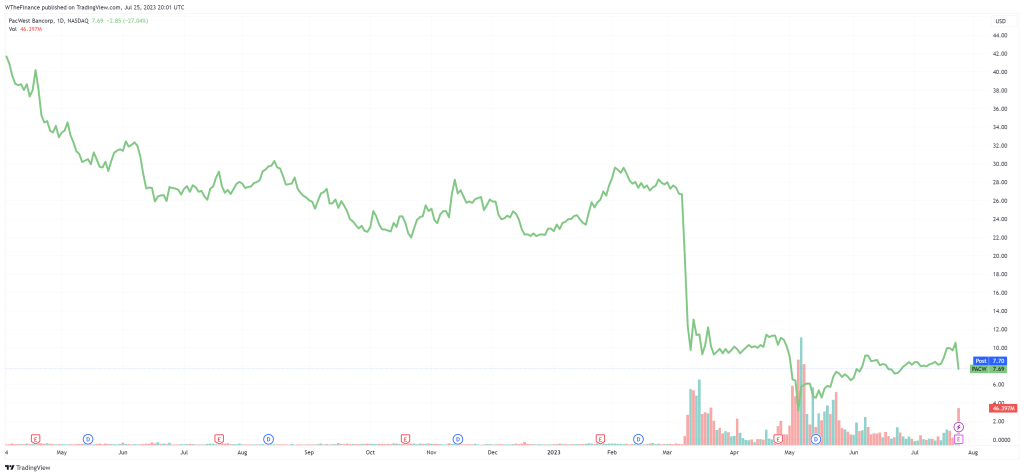 About PacWest Bancorp
PacWest Bancorp (PACW) is a bank holding company based in California, USA. It operates through its subsidiary, Pacific Western Bank, offering various banking services to businesses and individuals. The company has a significant presence in the western United States and is known for providing commercial banking, small business lending, real estate lending, and personal banking services.
As of the current information available, PacWest Bancorp has been navigating the challenges posed by the regional bank crisis earlier this year and has tried to take steps to strengthen its balance sheet by disposing of certain assets. The potential talks of being acquired by Banc of California (BANC) have attracted attention and are being closely monitored by market participants. Many fear that more revelations in the banking sector are to come.
Author Profile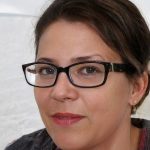 Lucy Walker is a journalist that covers finance, health and beauty since 2014. She has been writing for various online publications.