The recent news of the failure of Silicon Valley Bank (SVB) has left many in the crypto industry wondering what it means for them. SVB was a major player in the blockchain space, providing banking services to companies involved with cryptocurrency, blockchain technology and decentralized finance (DeFi).
So, what does its failure mean for these companies? Let's take a look at the implications.
What Led to the Failure?
SVB's downfall began when it was unable to secure a $2 billion loan from the Federal Reserve due to its lack of collateral. This put tremendous financial strain on SVB and forced it to shut down its operations.
It is also important to note that this wasn't an isolated incident; there have been other banks that have failed due to similar issues. For example, in April 2020, German-based Fidor Bank AG was forced into liquidation after failing to secure financing from potential lenders.
Implications for Crypto Projects and Blockchain Companies
The closure of SVB means that those who relied on their services are now without a bank partner. This will be especially difficult for companies involved with cryptocurrency or DeFi as they are often unable to find another banking partner due to regulatory restrictions.
Without access to traditional banking solutions, many projects may struggle financially until new partners can be found or alternative payment solutions are developed.
The Case of Circle (USDC Stablecoin)
As soon as the news hit, Circle, the company behind stablecoin USDC, announced that $3.3 billion was held up in a deposit account with the Silicon Valley Bank. The news caused USDC to immediately depeg from the dollar causing further issues of instability in the industry.
Implications for Defi Organizations
SVB's closure also has implications for DeFi organizations as they will no longer have access to traditional banking services such as loans and lines of credit. Furthermore, without access to conventional banking products, DeFi organizations may struggle to stay afloat as they are unable to generate revenue through traditional means such as interest payments or fees charged on transactions.
As such, they may need to consider developing alternative sources of funding if they want to remain competitive in the market.
Fear of Contagion
The failure of Silicon Valley Bank and more recently Signature bank has left many in the crypto industry wondering what it means for them moving forward. Unfortunately, it could mean financial hardship for some projects as they will no longer have access to traditional banking services such as loans or lines of credit.
Additionally, DeFi organizations may struggle due their inability generate revenue through conventional methods . However, if these companies are able get creative and develop alternative sources of funding then there is still hope that they can remain competitive in this highly dynamic market place.
Author Profile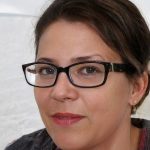 Lucy Walker is a journalist that covers finance, health and beauty since 2014. She has been writing for various online publications.