Trading during the right times of day can be a key factor in maximizing your profits. Market timings, volume of trade and volatility are all important factors to consider when deciding whether to buy or sell.
An interesting discussion between professional day trader Wes Bennet (Norok) and TradingView representative Stefan Chiplick on when exactly is the best time to trade.
Different markets open and close at different times, so it's important to be aware of the opening and closing times of each market. For example, the New York Stock Exchange (NYSE) opens at 9:30 am EST and closes at 4 pm EST. The Asian markets open earlier, with the Tokyo Stock Exchange (TSE) opening at 7 am JST and closing at 3 pm JST.
The best times to trade depend on the product you're trading. Generally speaking, high-volume periods tend to have more liquidity which can lead to better prices for traders. Volatility is also an important factor, as it can affect how much profit you make from a trade. During volatile periods, prices tend to move quickly which can lead to larger profits or losses depending on your strategy.
Overall, traders should pay attention to market timings, volume of trade and volatility when deciding when to buy or sell their products. It's also important to remember that different markets open and close at different times so you should take this into account when planning your trades. By following these tips and rules of thumb, traders can maximize their potential profits during the most opportune moments.
You can catch an audio version of this on Spotify and other platforms:
Author Profile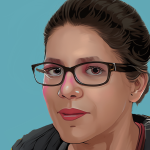 Lucy Walker is a journalist that covers finance, health and beauty since 2014. She has been writing for various online publications.