Coinbase, a prominent player in the cryptocurrency exchange market, has announced an update that will see the end of support for Bitcoin SV (BSV) on its platform. This decision will come into effect from January 9, 2024, marking a significant shift in the services provided by Coinbase regarding this particular cryptocurrency.
Bitcoin SV, a fork of Bitcoin Cash, which itself is a fork of Bitcoin, has been subject to controversy and differing opinions in the crypto community. Coinbase's discontinuation of BSV support reflects a move that several other exchanges have also taken in recent times.
The users of Coinbase are advised to withdraw their BSV holdings before the set deadline. Failure to do so will result in Coinbase liquidating any BSV remaining in user accounts. This liquidation will involve converting the BSV into another supported cryptocurrency, with the equivalent market value credited to the user's account after deducting any transaction costs. It is crucial to note that this action is subject to market fluctuations and could potentially lead to financial loss for the users, as no compensation is guaranteed for any remaining BSV post-liquidation.
BSV 5-Year Price Chart

Coinbase has clearly stated that post the deadline if any BSV remains in the user accounts and is liquidated, the users might incur tax liabilities or other unforeseen tax consequences. It is emphasized that users will bear sole responsibility for any tax implications arising from transactions or liquidations of BSV on Coinbase.
To avoid unintended liquidation, users are instructed to proactively withdraw their BSV funds by January 9, 2024. It's worth noting that trading has already been disabled for BSV, and users cannot deposit BSV into their Coinbase accounts. Any attempts to send BSV to Coinbase could result in a complete loss of those funds.
Coinbase has made resources available for users seeking guidance on how to transfer their BSV out of the exchange. For further assistance, users are directed to consult the Coinbase Help platform.
This change in policy by Coinbase is a reflection of the evolving nature of cryptocurrency markets and the discretion exercised by exchanges in choosing which digital assets to support. The move might be indicative of Coinbase's commitment to streamlining its operations and focusing on assets that align with its strategic goals and compliance standards. For BSV holders on Coinbase, the message is clear: act promptly to withdraw funds or prepare for automatic liquidation under the terms specified by the exchange.
Author Profile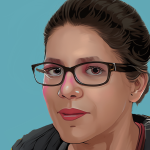 Lucy Walker is a journalist that covers finance, health and beauty since 2014. She has been writing for various online publications.