Bitcoin rallies to $37,913 in one day
It retrieves to $36,647 as the price adjusts
BTC is up 2.8% on the day, 3.39% for the week and 32.77% for the month
In a remarkable turn of events reflective of the evolving financial landscape, Bitcoin has eclipsed the market capitalization of electric vehicle giant Tesla. As of November 9, 2023, the cryptocurrency's market cap stands at an impressive $727.09 billion, overtaking Tesla's $706.06 billion. This shift is emblematic of the growing investor confidence in digital assets, with Bitcoin leading the charge as a mainstream investment vehicle.
The ascent of Bitcoin is particularly noteworthy given the context of its performance in previous years. Contrary to its behavior in 2019, Bitcoin has exhibited a striking resilience and growth trajectory in the current cycle. The digital currency has soared by 131% over the last 12 months, a bullish signal that has not gone unnoticed by market participants.
Amidst this rally, notable figures in the cryptocurrency space such as Michael Saylor, CEO of MicroStrategy, have seen substantial returns on their investments. Saylor's firm, which adopted a strategy of amassing Bitcoin, is now reaping the rewards with a reported profit of $1.27 billion on its Bitcoin holdings. This serves as a testament to the potential of Bitcoin as a corporate strategy and investment asset.
BTC Price Action Nov 9 2023

The implications of Bitcoin's surge extend beyond individual success stories. The digital currency's performance demonstrates a strong correlation with altcoins, suggesting that Bitcoin's price movements serve as a reliable barometer for the broader cryptocurrency market. Investors and analysts alike have observed this near-perfect correlation, reinforcing the notion that as Bitcoin goes, so too does the rest of the crypto market.
With Bitcoin's price hitting $37,021.95 on the 9th of November, the market is witnessing a paradigm shift that may redefine investment portfolios and corporate treasury strategies. Industry stalwarts like Charlie Munger and Warren Buffett, known for their traditional investment philosophies, now find the cryptocurrency phenomenon encroaching upon the valuations of their flagship investments, such as Berkshire Hathaway.
This intersection of technology and finance signifies a broader acceptance of cryptocurrencies as not just speculative instruments but as legitimate components of a diversified investment strategy. As Bitcoin and other digital assets continue to mature, their integration into the mainstream financial ecosystem seems inevitable.
The rise of Bitcoin above Tesla in market capitalization marks a significant milestone. It encapsulates the dynamic and transformative nature of financial markets, where innovation can rapidly alter the hierarchy of established economic powerhouses. As digital currencies continue to gain momentum, the question on many minds is not if, but how profoundly, they will shape the future of global finance.
Author Profile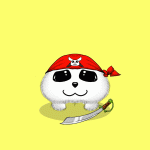 Community moderator of the Banano memecoin since 2018. I have since been involved with numerous cryprtocurrencies, NFT projects and DeFi organizations.