Are you a small business owner trying to stay afloat in an unpredictable market? You're certainly not alone; unfortunately, maintaining cash flow and staying profitable is no easy feat. Fortunately, with the right planning and foresight, it can be done in this blog post, we'll walk you through some of our top tips for managing your cash flow and ensuring that your small business stays successful. So let's get started read on to learn more about how savvy financial practices can help keep your small business running smoothly.
Know Your Numbers
The first step to managing your cash flow is to have a clear understanding of your business finances. You should know how much money is coming in and going out on a regular basis. This will help you to identify any potential issues and make adjustments as needed.
Keep a Buffer in Your Accounts
It's important to have a buffer in your accounts so that you can cover unexpected expenses. This could be an emergency fund or simply keeping extra cash on hand. Having a buffer will help to ensure that you can keep your business running even if there are unexpected costs.
Stay on Top of Invoices
One way to improve your cash flow is to make sure that you are staying on top of your invoices. Send invoices out as soon as possible and follow up with customers who are late in paying. This will help you to get the money that you are owed in a timely manner.
Offer Discounts for Early Payment
Another way to encourage customers to pay their invoices in a timely manner is to offer discounts for early payment. This could be a percentage off of the total amount due or a flat fee discount. offering discounts will help to motivate customers to pay their invoices quickly, which will improve your cash flow.
Consider Lines of Credit or Loans
If your business is having difficulty making ends meet, you may want to consider lines of credit or loans. This can provide you with the capital that you need to keep your business running until things improve. However, it's important to be cautious with this option as it can put your business at risk if not managed properly.
Review Your Expenses Regularly
Finally, it's important to review your expenses on a regular basis. This will help you to identify areas where you may be able to cut costs. Reducing your expenses can free up more cash that can be used to improve your business's bottom line.
Our Conclusion
Managing your small business cash flow does not have to be a daunting task. With a few helpful tips and resources, you can take back control of your finances and become a profitable business owner. Start by keeping organized records, determining accurate pricing, and investing in helpful technology that will automate tasks while boosting efficiency. Don't forget to track your budget and make sure it aligns with the company's goals and objectives. You may need to work on developing strategies such as forecasting cash flow or seeking outside investment or creative financing options so don't be afraid to ask for help when needed! Taking control of your cash flow is critical to enabling long-term business success. So why wait? Implement these simple tips today and watch as your small business thrives! Now go forth – unleash your entrepreneurial superpowers and stay profitable.
Author Profile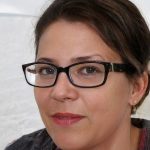 Lucy Walker is a journalist that covers finance, health and beauty since 2014. She has been writing for various online publications.