There are numerous blockchain projects with interesting and innovative propositions. Not so many however managed to convince so many people to invest funds and development time towards a decentralized financial future.
Tezos is a blockchain platform that aims to address some of the key challenges faced by other blockchain networks, such as scalability, governance, and upgradeability. Founded by Arthur and Kathleen Breitman, Tezos was designed to enable formal verification, a method for ensuring the correctness of smart contracts, which sets it apart from other blockchain platforms.
Mission, Vision & Unique Selling Proposition
Tezos's mission is to create a self-amending blockchain with on-chain governance, allowing stakeholders to propose and adopt protocol upgrades through a transparent and democratic process. The platform's vision is to provide a secure and sustainable infrastructure for decentralized applications and smart contracts. The unique selling proposition lies in Tezos's self-amending capability, enabling it to evolve and adapt without the need for hard forks.
Blockchain Features
Tezos offers various features that make it attractive to users and investors. Users can store, use, and stake their $XTZ tokens on the platform. Staking $XTZ allows token holders to participate in the network's proof-of-stake consensus mechanism and earn staking rewards. Additionally, Tezos has gained popularity in the NFT (Non-Fungible Token) space, with users minting and trading NFTs on the platform.
Tezos 3Route DEX Aggregator is an innovative decentralized exchange (DEX) aggregator built on the Tezos blockchain. Leveraging the capabilities of Tezos, 3Route aims to provide users with enhanced liquidity and optimal price execution by aggregating liquidity from multiple decentralized exchanges. The platform allows users to seamlessly trade a wide range of digital assets while minimizing slippage and transaction costs.
With its focus on efficiency and user experience, Tezos 3Route DEX Aggregator has the potential to attract traders and investors looking for a decentralized and cost-effective solution for their digital asset trading needs. As the DeFi space continues to grow, platforms like Tezos 3Route play a crucial role in enhancing liquidity and accessibility within the Tezos ecosystem.
Financial Health & Revenue Sources

Tezos's financial health largely depends on its adoption and usage within the blockchain ecosystem. As a smart contract platform, its revenue sources include transaction fees, staking fees, and potential partnerships or grants.
Tezos's profitability is determined by the demand for its services and the utilization of its blockchain for various decentralized applications. Liquidity is vital for a cryptocurrency's overall health, and Tezos has decent liquidity on major cryptocurrency exchanges, contributing to its attractiveness to traders and investors.
Market Trends & Competitors
Tezos, Ethereum, Polkadot, and Cardano are prominent players in the blockchain and smart contract space, each offering unique features and capabilities.
Ethereum, as one of the pioneers in the industry, is widely known for its robust smart contract capabilities and extensive developer community. However, its scalability and high gas fees have been persistent challenges, leading to network congestion during periods of high demand. Tezos, on the other hand, boasts a self-amending blockchain, allowing for protocol upgrades without hard forks, which contributes to its efficient governance model. Tezos also offers a delegated proof-of-stake consensus mechanism, providing scalability and faster transaction times compared to Ethereum. However, Ethereum's established network effect and rich ecosystem of decentralized applications (dApps) give it a competitive advantage in terms of adoption and developer support.
Polkadot and Cardano, both born out of academic research and led by strong development teams, aim to address some of the scalability and governance challenges faced by Ethereum. Polkadot employs a multi-chain architecture, allowing interoperability between different blockchains, which enhances scalability and fosters cross-chain communication. Similarly, Cardano utilizes a layered approach with the separation of settlement and computation layers, which contributes to its scalability and potential for handling complex smart contracts. In contrast, Tezos has focused on on-chain governance as its primary differentiator. While Polkadot and Cardano are still developing their ecosystems, their innovative approaches to scalability and governance present strong potential for future growth and adoption. Investors should consider factors such as network activity, development progress, and ecosystem maturity when assessing the investment potential of these blockchain projects.
Strengths
Tezos's self-amending mechanism gives it a unique advantage in the rapidly evolving blockchain industry. Its focus on formal verification enhances security and reduces the risk of smart contract vulnerabilities. Additionally, the platform's active community and growing ecosystem contribute to its strength.
Weaknesses
One of the challenges Tezos faces is gaining widespread adoption and competing against well-established blockchain platforms like Ethereum. Moreover, user experience and developer-friendly tools may need further improvement to attract more users. So Tezo's ability to attract developers to its platform is crucial to its future development. Monitoring Github can provide clues to the development activity.
Opportunities
Tezos has opportunities to expand its use cases by attracting developers and businesses looking for blockchain solutions. Emphasizing its strengths, such as self-amending governance and security features, can be key to capturing new market segments.
Potential Risks
Like any blockchain project, Tezos faces potential risks, including regulatory uncertainty, technological vulnerabilities, and market sentiment shifts. Additionally, competition from other blockchain platforms can pose a risk to its market share.
Actionable Recommendations
For investors and stakeholders considering Tezos, it's essential to closely monitor its adoption, community engagement, and partnerships. Additionally, staying informed about any protocol upgrades and developments in the NFT space can provide valuable insights for decision-making. Currently, NFT trading is at a low, but the space could make a comeback which would affect Tezo's fortunes.
Tezos is a promising blockchain platform with innovative features and a dedicated community. However, potential investors and stakeholders should carefully evaluate its financial health, market position, and competitive landscape before making investment decisions.
Author Profile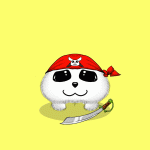 Community moderator of the Banano memecoin since 2018. I have since been involved with numerous cryprtocurrencies, NFT projects and DeFi organizations.