Cloud storage has rapidly become an essential tool for both businesses and individuals, with data being stored and shared online more than ever before. While many of us rely on well-known, centralised storage solutions, a new player named Storj is reshaping the landscape. Offering a unique integration of blockchain technology and decentralisation principles, Storj promises enhanced security, transparency, and efficiency in digital storage. Read on as we delve deep into what makes Storj a compelling choice in the ever-evolving world of cloud storage.
What is Storj?
At its core, Storj is a decentralised cloud storage platform. Unlike the common providers such as Google Cloud or Amazon Cloud Services, it operates without a central authority. This decentralised approach, built upon the blockchain, ensures that there isn't a single point of vulnerability or a central target for potential data breaches.
How Storj Enhances Data Security
Decentralisation: Storj breaks away from the traditional model where your data is stored in a centralised server. Instead, it distributes users' files across a vast network of nodes, operated by individual contributors worldwide. This decentralisation vastly reduces risks associated with server downtimes or concentrated cyber-attacks.
Encryption: One of the standout features of Storj is its commitment to data security. Every file uploaded to the Storj network undergoes rigorous end-to-end encryption. This ensures that only the data owner, or those they grant permission to, can access and read the stored files. This encryption is so robust that even the individual node operators (who store bits of your data) cannot view or access its content.
Sharding: Storj introduces an innovative method called 'sharding' to further bolster data integrity and redundancy. When a user uploads a file, it's divided into multiple pieces or 'shards'. These shards are then distributed across various nodes in the network. So, even if a few nodes become unavailable, the user can seamlessly retrieve their files using the remaining shards from other operational nodes.
Storj Tokenomics and its Economic Model
Beyond its revolutionary storage methods, Storj is also an ecosystem with its own economic model underpinned by its native digital currency the STORJ token, an Ethereum based ERC-20 token. Here's how it integrates into the system:
Rewarding Contributors: The STORJ token is used to reward node operators, often referred to as 'farmers'. These are the individuals who offer their storage space and bandwidth to the network. By providing their resources, they earn STORJ tokens as compensation.
Affordability: By leveraging a peer-to-peer model where anyone can pitch in their excess storage capacity, Storj can potentially offer its users competitive pricing. It claims to save users up to 80% on cloud storage costs compared to mainstream cloud storage providers. This approach not only ensures broader network coverage but also helps in keeping costs low for users.
The Open-Source Advantage
In a further bid to foster trust, transparency, and community participation, Storj's core software is open-source. This means that its code is available for public scrutiny. Developers and tech enthusiasts can review, suggest improvements, and even build upon the platform, driving innovation and maintaining high security and performance standards.
This open-source nature ensures a continuous cycle of feedback, improvements, and updates. It transforms Storj from a static service into a dynamic platform evolving with the needs and insights of its community.
Furthermore, public scrutiny of the codebase means potential vulnerabilities can be identified and rectified promptly. This collective vigilance contributes immensely to the platform's security.
In Summary
Storj represents a significant leap forward in the realm of cloud storage, introducing a model where users retain full control and ownership of their data. With its emphasis on decentralisation, encryption and a robust economic model, Storj offers a tantalising glimpse into the future of cloud storage.
For potential users and investors, Storj serves as a reminder of the rapidly evolving digital landscape. In diving into its intricacies, one should be armed with comprehensive research and an understanding of its ever-evolving nature. For more great financial news and insights, check out our other article and breaking financial news on What The Finance.
Author Profile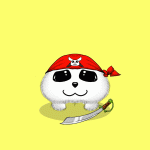 Community moderator of the Banano memecoin since 2018. I have since been involved with numerous cryprtocurrencies, NFT projects and DeFi organizations.