In a market swarming with discussions about cryptocurrency volatility, energy consumption, and regulatory challenges, Jesse Pollak and Brian Armstrong have turned the spotlight to another crucial dimension: on-chain activity and the rise of Layer 2 (L2) solutions.
Pollak, a tech-savvy thought leader, who works with Base, a new Ethereum L2 incubated by Coinbase, recently stated that contrary to common belief, on-chain activity is not dwindling but rather has "aggressively moved to L2 over the last year." Brian Armstrong, the CEO of Coinbase, echoes this perspective by acknowledging that the "Layer 2 revolution is already happening in crypto," albeit in its nascent stages.

The Argument for Layer 2: A Matter of Scalability and Efficiency
Jesse Pollak's statement is poignant in questioning the metrics often used to assess blockchain activity. The focus has usually been on Layer 1 (L1) gas metrics, which Pollak suggests can be misleading. Layer 2 solutions have become a fundamental element in blockchain ecosystems, addressing issues of scalability and transaction cost that have beleaguered Layer 1 blockchains like Ethereum. By moving transactions to Layer 2, each operation consumes significantly less L1 gas, optimizing the energy efficiency of the network.
Brian Armstrong: Layer 2 as the Key to Unlocking Utility and Growth
Coinbase's CEO, Brian Armstrong, articulates the significance of L2 from a growth and utility perspective. In his view, Layer 2 solutions will unlock not just scalability but also utility and payments, spurring the next wave of growth in the cryptocurrency domain. Armstrong recognizes that these innovations are not yet a staple in mainstream discussions, which implies an underestimation of their transformative potential.
Looking Beyond Gas Metrics: A Nuanced Understanding

Both leaders suggest that L1 gas metrics, while valuable, should not be the sole indicators for assessing on-chain activity. The migration to Layer 2 solutions effectively means that while the gas consumed on Layer 1 may be less, this doesn't equate to reduced activity. Rather, it indicates a shift in where and how transactions are being processed.
Implications for Investors & Stakeholders
For investors, these viewpoints advocate for a broader comprehension of what constitutes activity and growth in the blockchain space. It also raises awareness of Layer 2's role in potentially offering a greener, more scalable future for cryptocurrencies—a matter that has been a point of contention in political and social discourse. For project developers and stakeholders, it outlines the need to focus on Layer 2 solutions as the potential bedrock for future scalability and efficiency.
The perspectives shared by Jesse Pollak and Brian Armstrong offer a nuanced understanding of the evolving blockchain landscape. They emphasize the urgency of looking beyond traditional metrics and focusing on Layer 2 solutions as the linchpin for future growth and sustainability in the cryptocurrency ecosystem.
Author Profile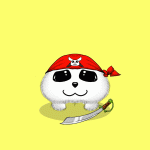 Community moderator of the Banano memecoin since 2018. I have since been involved with numerous cryprtocurrencies, NFT projects and DeFi organizations.