The world of cryptocurrency has once again been abuzz with chatter as Bitcoin (BTC) experienced a noteworthy price movement in the past week. As the paramount digital asset in the cryptocurrency market, any significant fluctuation in Bitcoin's price does not go unnoticed, and the past seven days have indeed been a testament to its ever-volatile nature.
Chronology of Events
Days 1-3 (18th-20th): The week began on a relatively stable note. The price of Bitcoin hovered around the lower 28,000 mark, showing minor fluctuations but largely staying within a narrow range. The calm, however, was merely the proverbial calm before the storm.
Days 4-5 (21st-22nd): By the 21st, a slight upward trend began to emerge. Gradually moving from the $28,000 range to the $30,000 mark, there was a palpable sense of optimism. This momentum can be attributed to several factors: whispers of institutional investments, positive regulatory news, or perhaps traders seeking to buy the perceived dip.
Days 6 (23rd): The 23rd marked a more pronounced and accelerated growth for Bitcoin. Advancing steadily throughout the day, Bitcoin's price broke the $33,000 barrier, solidifying the belief that the premier cryptocurrency was back on a bullish trajectory.
Day 7 (24th): Today, the crescendo of the week's activities culminated in Bitcoin touching the $34,400 mark, a significant leap from the week's modest beginning. This robust movement can likely be attributed to a confluence of positive market sentiments, potential whale activities, and possibly a renewed interest from retail investors,
BTC Price Chart (Year to Date)

Possible Drivers of the Movement
Market Sentiment: The overall sentiment in the crypto community plays a pivotal role in price actions. Positive news, potential adoptions by big corporations, or favourable regulations can all contribute to bullish sentiment.
Bitcoin EFTs: Everyone knows that it is a matter of time until the first spot Bitcoin ETF is approved.
Technical Analysis: Certain price levels can act as psychological barriers or supports. Breaking such barriers often leads to a cascade of buying or selling actions.
Regulatory Developments: Multiple wins in the courts especially around the XRP case have bolstered morale and FOMO.
Global Economic Factors: Macroeconomic factors, such as inflation rates, interest rates, and even geopolitical tensions, can influence investors to seek refuge in decentralized assets like Bitcoin.
Speculative Trading: The world of cryptocurrency is rife with speculators looking to capitalize on short-term movements. Their trading actions can sometimes amplify price movements, either upwards or downwards.
#Bitcoin Bollinger Bands with tightest monthly compression since 2016.

Every single time this has kicked off a bull run.

Chart: @TechDev_52 pic.twitter.com/x2lcsjLNbr

— Bitcoin Archive (@BTC_Archive) October 24, 2023
Why now?
The last seven days have been a rollercoaster ride for Bitcoin enthusiasts and investors. Starting the week with subdued movements and ending with a robust rally underscores the unpredictable nature of cryptocurrency markets.
However, one thing remains clear: Bitcoin continues to command attention, and its movements, whether bullish or bearish, are a testament to its dominant position in the crypto realm. As always, potential investors should exercise caution, conduct thorough research, and perhaps seek expert consultation before making investment decisions in this volatile domain.
Author Profile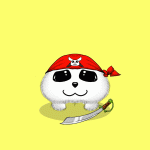 Community moderator of the Banano memecoin since 2018. I have since been involved with numerous cryprtocurrencies, NFT projects and DeFi organizations.