The market is stalling again today with quant traders keeping the action alive this morning. Investors are waiting on the sidelines unsure what to do next.
The banking crisis has traders still feeling numb and bereft of extra funds to play with. Waiting for US market to move.
The decision over the debt ceiling in the US is causing further jitters with a fresh crisis likely to push the stock market further into crisis.
Update: The end of the day saw the Dow Jones fall as uncertainty over the financial microenvironment remains.
Update: In other news, Apple ($AAPL) surpassed in value the entire Russel 2000 index in a new bold landmark that shows how far removed big tech giants are from the rest of the stock market, even after the heavy depreciations in 2023.
The Dow Jones today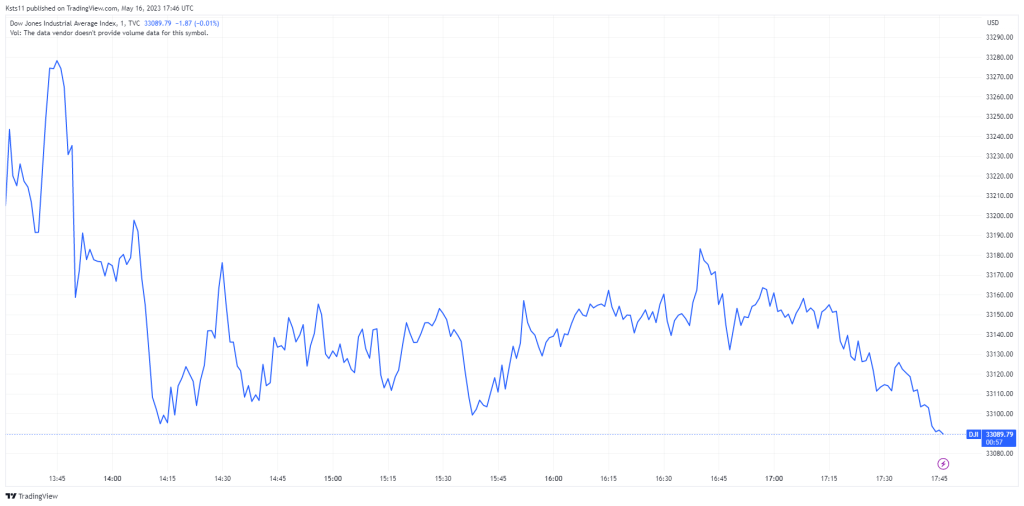 Author Profile
I have been writing articles about finance, the stock market and wealth management since 2008. I have worked as an analyst, fund manager and as a junior trader in 7 different institutions.