Introducing the EVEN 30 Index, a powerful tool that tracks the top-performing, low-volatility stocks from London's biggest companies. This exclusive index is recalibrated every month and follows a strict formula to ensure accuracy and reliability.
To guarantee precision, the skilled team at Finvex Group calculates the index every day. But that's not all – Investec Bank plc, the Index Sponsor, checks the calculation every day to ensure maximum reliability.
The EVEN 30 Index is an impartial and unbiased stock index that doesn't favor any particular company or industry. Unlike other indices, such as the FTSE 100 Index, the EVEN 30 is equally weighted, ensuring that no large corporations dominate or skew the results.
Calculated solely on stock price performance and excluding dividends, this Index is not affected by any account charges or fees. Since its establishment on January 16, 1998, EVEN 30 has maintained a base level of 1000. And now, as of September 16, 2010, the EVEN 30 is calculated live on a daily basis. Keep up to date with this fair and reliable Index, free from any hidden bias.
Volatility Control
London's EVEN 30 Index employs a smart volatility control mechanism to mitigate its exposure to high market volatility. Once the volatility of these selected stocks remains higher when compared to the top 100 companies listed on the London Stock Exchange, this control automatically reduces the exposure proportionally.
Author Profile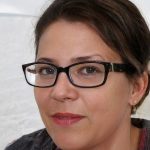 Lucy Walker is a journalist that covers finance, health and beauty since 2014. She has been writing for various online publications.