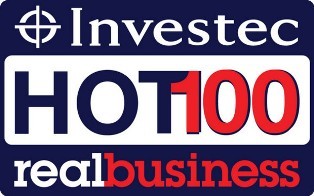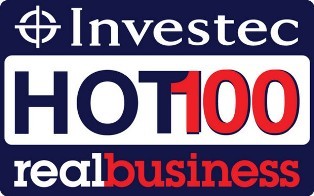 The Investec Hot 100 is turning up the heat this year. Perhaps most startling is the widening of the north-south divide, with even more of the UK's fastest-growing companies based on their average growth in profitable sales coming from the south east of England.
The top spot is taken by a social enterprise, Potensial, which supports adults with learning difficulties. It was founded in 1989 by the married couple John and Rachel Farragher, who now own 42 care homes throughout the north of England and Wales. In the last four years their profits have gone from £169,000 to £2.4 million.
Heating up
The IT, software and telecoms sector had more companies than any other with 16, and financial and professional services coming second with 15. The energy and commodities sector had six firms in the fastest growing 100, with b2b power supplier Opus Energy making its first appearance in the Hot 100.
Like many energy firms, Opus Energy now offers its customers the chance to purchase energy from the renewable sector. The second fastest growing company (and last year's number one) is the solar-panel business Alternergy, which has been scaling down over the last twelve months. After hitting its peak in 2010, the demand for solar panels has been on the decline.
Golden opportunities
The gold and precious metal specialists Baird Investments (trading as Goldline) came in third in the list, consolidating their place as a company of consistent growth.
The Wasabi food chain, which makes its money selling sushi and other Japanese-style snacks mostly to commuters in London, is one of the list's hottest dishes. Another big mover is Chain Reaction Cycles, which is claimed to be the world's biggest online bicycle retailer, based in Northern Ireland.