The main cryptocurrency retrieves from the $30k mark
New support for $BTC found at $27k
The Fear & Greed Index remains positive despite the change
The mixed signals from the crypto sector are still coming. Bitcoin rose from $16k at the end of last year to $30,000 recently but in the last few days retraced back to $26.7 where it found new support.
Analysts and traders remain positive with the Fear and Greed Index at 56 at the time of writing this article. The bullish sentiment is expected to stay with bulls remaining positive despite the small fallback.
Market Trends
The market trends play a crucial role in determining the price of Bitcoin. The market trend analysis for the last few months is indicating a significant increase in the value of Bitcoin. The expectation is for the price to keep rising until at least the end of 2023.
Most crypto investors expect a comeback to the $50k price barrier. This trend is a result of market cycles, as the crypto market is known for its significant fluctuations.
Trading Volumes
Trading volumes are another key factor that affects the price of BTC. The trading volume of BTC has decreased by 15% over the past week. This decrease in trading volume could be a result of a decrease in demand for BTC or an increase in supply. Additionally, the trading volume for altcoins has increased, which could also be a result of the recent Coinbase IPO.
Regulation Means Litigation Right Now
Regulatory changes can have a significant impact on the price of BTC. In the past, regulatory changes have caused the price of BTC to drop significantly. Recently, there have been rumors that the US government is planning to regulate cryptocurrencies more strictly, which could have contributed to the recent drop in BTC price.
In addition, several high profile companies such as Binance, Coinbase and many others are in or about to enter litigation with the SEC and other US based goverment entities that are looking to pursue claims of unlawful use of what they see as "securities".
The Price of Politics
Political events can also impact the price of BTC. Recently, tensions between the US, Taiwan and China have escalated, which could have caused some investors in both Asia and the USA to sell off some of their BTC.
Author Profile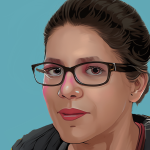 Lucy Walker is a journalist that covers finance, health and beauty since 2014. She has been writing for various online publications.