The World Economic Forum (WEF) conducted its annual survey of all global economies and rated each one based on 12 "Pillars of Competitiveness" covering a number of factors affecting individual economies such as "Health & Primary Education", "Technological Readiness, and "Innovation".
Since the report last year, the UK has moved up from 10th place to 8th, with the WEF noting the flexible labour market as a particular strength. Further improvement was hindered by the general strength of the economy. Currently for the Macroeconomic Environment category, the UK has moved from 85th to 110th in the world.
The US failed to reflect the UK's movement and fell two places in this year's report, despite staying the highest ranked country for innovation. The dip was produced from a perceived increase in government meddling of private businesses and an overall distrust of politicians. With the presidential and congressional elections coming up this autumn, the US rankings could drastically alter in next year's report.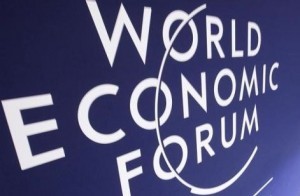 The UK Treasury has considered the new WEF rankings a tremendous sign that "The UK is becoming more competitive thanks to this government's reforms "creating a more flexible and educated workforce; simplifying our tax system, and reducing the main rate of corporation tax as well as and scrapping burdensome regulation and simplifying planning rules."
Amidst its ongoing economy problems, Greece has moved down 6 places to 96th. In fact, many Euro-zone countries are flagging in the WEF rankings, with Spain at 36, Italy at 42 and Portugal at 49. Analysts speculate that this is because of ongoing troubles with the Euro and the increasing likelihood of abandoning the currency in favour of a sovereign coin as they were before the Euro-zone was created. This has been coupled with increasing debt for these countries as they continue to require bailouts from their wealthier neighbors to regain some stability for their governments.
A strong north/south divide amongst European countries has become prominent with the publishing of this report, with the UK, Finland, Sweden, the Netherlands and Germany all featuring in the top 10. This reflects the debt crisis in the Euro-zone, where it seems to have hit southern countries harder than most. The arguments about austerity measures and labour reform have led to a lack of competitiveness according to the WEF.
Without a doubt, the new WEF rankings reflect the current economic climate, where many countries are in flux right now. It wouldn't be a stretch to predict a massively different report in 12 months time. By then the economies of struggling countries may have stabilised and began the road back to prosperity. Only time will tell.
Author Profile
I am a financial services writer with experience in forex trading and stock market analysis.