Despite the recent negative developments with the country's currency (i.e. devaluation) Egypt is still one of the Middle East's most vibrant economies. From its ancient past to its modern day development, the country has made great strides in improving its financial situation and is now a hub for investors looking for new opportunities. In this blog post, we'll discuss what makes investing in Egypt so attractive and how you can get involved.
The Economy of Egypt
Egypt's economy has been steadily growing over the last decade, with average annual growth rates of around 5% – 6%. This growth has been driven by an increase in international investment, a strong domestic market, and an improved macroeconomic environment due to economic reforms implemented by the Egyptian government.
Despite being plagued by political instability in recent years, foreign direct investment into the country still reached $7 billion USD in 2019 – showing that investors are still confident about the future of the country's economy.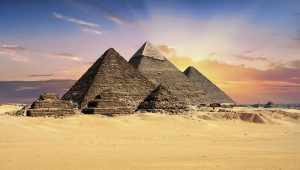 What Makes Investing in Egypt Attractive?
There are several factors that make investing in Egypt attractive:
High Returns
Investing in Egypt offers high potential returns due to its relatively low cost of doing business compared to other countries in the region. Furthermore, because of its strategic location at the crossroads between Europe, Asia, and Africa, it offers access to markets all around the world which can be beneficial for multinational companies looking to expand their operations.
Political Stability
The Egyptian government has taken strides towards creating a more stable political environment which is beneficial for investors who want to ensure their investments are secure. The government has also implemented several reforms aimed at improving transparency and reducing corruption which makes it easier for foreign investors to do business without worrying about legal issues or lack of information regarding laws and regulations.
How Can I Get Involved?
If you're interested in investing in Egypt, there are a few different ways you can get involved: You can invest directly through stocks or bonds on the Egyptian stock exchange or through mutual funds that specialize in Egypt-focused investments.
You can also look into private equity firms or venture capital funds that invest specifically in Egyptian companies. Lastly, if you have an existing business or idea that could benefit from expansion into Egypt then there are numerous government incentives available such as tax breaks or grants which could help make your venture more profitable.
So what is next?
Overall, investing in Egypt is a great opportunity for those looking for high potential returns with relatively low risk. The country has made great strides towards creating a more stable political climate and improving transparency which makes it easier for foreign businesses to operate without worry about legal issues or lack of information regarding laws and regulations.
With all these factors working together there's no doubt that investing in this ancient land will prove fruitful for those willing to take risks and seek out new opportunities.
Author Profile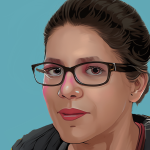 Lucy Walker is a journalist that covers finance, health and beauty since 2014. She has been writing for various online publications.