In a significant win for Ripple Labs, the United States District Court in the Southern District of New York ruled in favour of the company on July 13. Judge Analisa Torres granted summary judgement, stating that the XRP token is not a security.
The case, brought forth by the Securities and Exchange Commission (SEC) dating back to 2020, aimed to force Ripple to cease offering its XRP token on the grounds that it qualified as a security and therefore needed additional regulation.
This ruling marks a crucial milestone for Ripple Labs and the cryptocurrency industry as a whole, clarifying the legal status of the XRP token.
Gary Gensler's face after he heard the news about $XRP – #Ripple vs The SEC lawsuit 😂😳 pic.twitter.com/AVZgQkXlVy

— Keyur Rohit (@CryptoKingKeyur) July 13, 2023
XRP experiences a surge in value following the announcement, and the crypto exchange Gemini considers adding it to its listing. However, legal experts are sceptical that the recent ruling fully resolves the question of whether digital assets can be classified as securities under U.S. law.
Under the leadership of Chairman Gary Gensler, the SEC has asserted that most digital assets should be treated as securities. This means that issuers must undergo a rigorous and costly registration process before making them available to the public, and exchanges must register as broker-dealers before listing them. However, the industry argues that the application of laws created in the analogue era to an asset class born on the internet remains unclear.
The Securities and Exchange Commission (SEC) and Ripple have had their motions both granted and denied in part. This brings us one step closer to the much-anticipated trial of this high-profile case.
In other news, XRP trading has soared, surpassing a staggering $7 billion today. Stay tuned for further updates on this ongoing legal battle.
Author Profile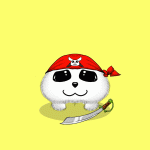 Community moderator of the Banano memecoin since 2018. I have since been involved with numerous cryprtocurrencies, NFT projects and DeFi organizations.