If you are looking for a loan, but don't want to go through the hassle of dealing with a traditional bank, you might want to consider a crypto lender. But with so many to choose from, and with everything that happened with Celsius and Blockfi, what is the best option to go for right now?
We are doing a series of reviews on such companies and testing their services with small amounts. SmartFi is the first such crypto company we review. They provide loans that you need to back with your crypto as collateral. The company offers interest accounts on BTC, ETH, USDT and USDC and have a functioning cryptocurrency exchange.
But how safe are they? Read on to learn if SmartFi is a good choice for your crypto loan needs or not.
Is it Safe?
The first thing we examined is where this company is based and registered. They are based and registered in Utah, USA. We found a registered business and an address for their offices there. Google Street view confirmed. A second important element we checked was their FinCEN registration which is also legit as it checks out.
When it comes to financial transactions, security and privacy seem to be high on the agenda. The site and portal are protected by an internal team and the cybersecurity firm, Kudelski Security which after some research seem to offer similar services to other projects, mostly large and medium-sized.
The token is audited by Paladin, which is a firm that has done a lot of work with smart contract security for many projects, a few well known. They have encryption technology on the website that protects user data from malicious third parties.
SmartFi sponsored Supercross in the US in 2022. This is a fairly large event (or series of events) to be more exact. This is not a sign of safety in itself, FTX renamed a whole stadium if you remember. However it shows that this company is dealing with some high level entities outside of crypto and to do that you need a level of legitimacy.
We also found that they issued a large scale loan to a real estate development project, but apart from some information on their website, we could not independently verify this.
Overall, all of the above seems to be of a high standard so the assumption is that the company looks a lot safer than many others. You can never be 100% sure but this is our best guess.
Onboarding Process
SmartFi requires you to complete a KYC process, which is a basic identification check, common with exchanges that have fiat-on ramp and credit card facilities. When we did this it took just under 24 hours. Given that it took us two weeks to register with Coinbase we found it comparatively pretty good.
The application process for taking out a loan with SmartFi is simple and straightforward. All you need to do is submit your collateral and receive your funds. It only takes a few minutes. Once your application is approved, the loan funds are transferred into your wallet within 24 hours. So you can get a loan pretty easily.
Opening an interest account is also a matter of a couple of clicks. Once you transfer some funds from the main account, your interest account is active and earning, although you cannot see the earnings until the following Monday.
Custodial Wallets
The wallets that SmartFi offers are custodial. The funds are secured by digital asset custody firm Fireblocks which is well known in institutional circles in crypto and general finance, as they hold funds on behalf of many large companies.
Interest Rates
The SmartFi interest rates are OK, they are not the highest for interest, nor the lowest for loans in the market. They do not seem to have hidden fees or additional charges. We also did not notice any exorbitant fees for withdrawing money from an interest account, which had no lock in period or any associated penalties.

They repayment options for borrowing allow you to repay a loan at anytime without penalty or added fees.
Payment Methods
Apart from transfering crypto in, which is what we did, SmartFi allows you to use credit or debit cards, ACH bank transfer (USA) and wire transfer. We did not test all of this but found this sufficient for most users.
Social Media
They do not seem to have too many followers, just over 6k on Twitter and around 4k on YouTube but they seem to be active daily on a few platforms we checked. We sent them a DM on Twitter and got a response in around 11 hours which was not perfect but we thought decent.
Our Conclusion
If you're considering trading, taking out a crypto loan, or opening an interest account SmartFi seems like a safe option. Their location, registered business address and regulatory standing all check out. Please always do your own research before you part with your money and remember this is not financial advice.
Author Profile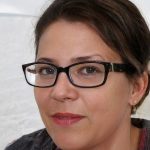 Lucy Walker is a journalist that covers finance, health and beauty since 2014. She has been writing for various online publications.