With a bear market in full swing, albeit the recent slight recovery, you might say there is little to look forward to. Hopium is in short supply, in this forsaken year for blockchain investment. Who would have thought?
Well, those who have experience in the cryptocurrency market will tell you that downturns are part of a natural cycle. And they are not wrong.
Despite the doom and gloom, or even because of it, there is no better time to invest with rates for most coins at low levels. And despite the numerous failures of late, there are still some very interesting projects lingering around that are primed to perform better when the positive sentiment returns to the markets.
Here is a list of them and why I think they will do well in 2023 (not financial advice btw):
1. Tezos (XTZ)
Tezos has found real utility and broke beyond the usual cryptocurrencies, hence why it is also still in the top 40 at the time of this writing.
Embracing NFT technology proved to be a big winner for Tezos (XTZ). They have a solid base and they keep building. Their latest update codenamed Jakarta was their 10th protocol upgrade back in June 2022. So they are really keeping busy.
Rarely do you see a project so active, so solid but still so grossly undervalued despite the market situation. Let's not forget they remain one of the largest and most serious competitors to Ethereum, especially given the problems Solana has faced in the last year.
Bount to do better when the market turns.
2. SmartFi (SMTF)
Who did you say? Yes. I know. SMTF is a relatively unknown token, which makes it even more of a gem for me. I do not understand how these folk managed to escape people's attention so far. The token is backed by a loan portfolio giving it real value and making it unique.
It is one of the very few crypto lenders that has never reported any issues, whilst many others crumbled after the LUNA crisis. Steadier than a ship. Instead of losing momentum with the bear market, they picked up on everything they do. Pretty smart.
Not just that, but they are also actively involved in politics around crypto legislation on a local level and they have so many parts that are different, that they stand out. Good sign.
So when you see lots of growth and building…take notice.
3. PancakeSwap (CAKE)
PancakeSwap remains a favourite for staking and trading in the DeFi space. It really stroke a cord with users and in 2022 it is no longer considered a clone of Uniswap. It has so much more to offer.
The native BSC token CAKE is not just a utility token, although its utility is a lot higher than most. This is why the token remains listed in the top 100 but with a price far lower than the real value.
I was not a big fan of the latest transition in staking rates, but it still remains one of the strongest and safest (in my opinion) coins you can hodl.
Even without the NFTs and the large community behind this, it is one of my surest bets.
4. Ravencoin (RVN)
Ravencoin is a code fork of Bitcoin, fair launch, proof of work mined chain with a protocol that allows users to create and manage unique digital assets easily.
Whilst this project lacks in uniqueness, it does have a very vibrant community which is always a great sign of potential future performance.
Do not write this off
5. Tokel (TKL)
TKL is one of those small altcoins with a very low price. It can go both ways, but if you ask me, it looks like it has a lot of promise. The gains for a project like this are far higher than any other as it is possibly the least known crypto on this list.
An NFT platform with real utility that when the market turns could go up from 200% to anything. You heard it here first.
Outside of my top 5 for gains sit of course the two biggest cryptocurrencies. Maybe they will not make as big gains as the others, but they are less risky for sure.
Please remember none of this is financial advice and you need to do your own research (DYOR) before making any investment.
Bitcoin (BTC)
The king or queen of cryptocurrencies, whatever suits you best, hit over $65k at some point. It is not going to stay at $20k when the next bull run hits. You have been warned. 😀
Ethereum (ETH)
The same goes for the second most popular cryptocurrency. And despite the shenanigans with the Merge, Ethereum still holds a strong position and boasts potentially the most significant ecosystem and utility in crypto to date.
Author Profile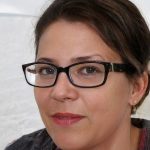 Lucy Walker is a journalist that covers finance, health and beauty since 2014. She has been writing for various online publications.