Wynn Resorts Limited (WYNN) is a publicly traded corporation based in Paradise, Nevada, that develops and operates high-end hotels and casinos. It is one of the top resorts on the Las Vegas strip and has been awarded a Forbes Five Star rating. The stock currently has an $11 Billion market capitalization with around 27,000 employees.
Financial Performance
The financial performance of WYNN has varied over the 5 years. The company's revenue has grown steadily since 2017 and reached $6.61 billion in 2019. However, with COVID disrupting operations it has seen negative numbers from 2020 onwards. In 2020 at the height of the pandemic the revenue fell to just over 2 billion dollars with revenue recovering to $3.76 billion recorded for both 2021 and 2022.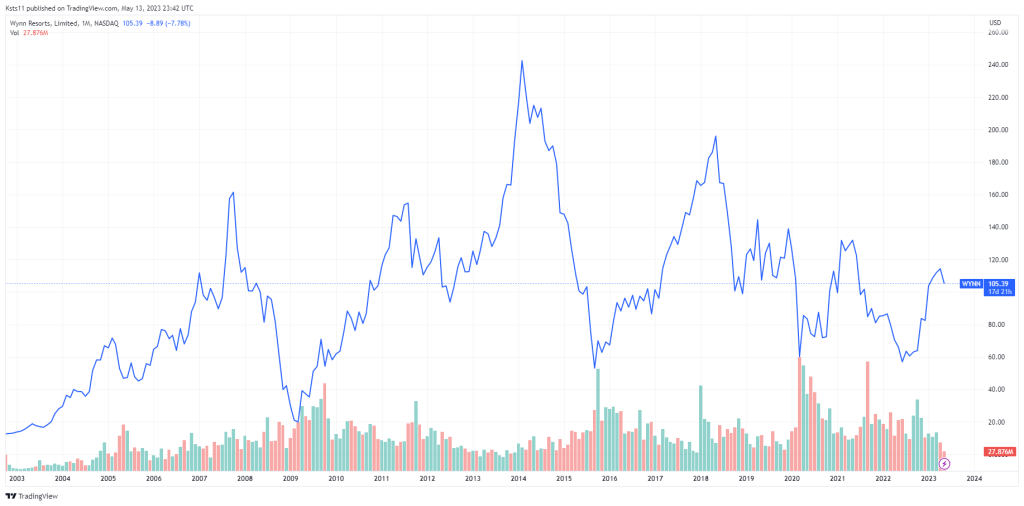 Wynn Resorts focuses on non-gaming avenues to drive growth. In the first quarter of 2023, the company's non-gaming business witnessed robust growth owing to strength across F&B and retail. During the quarter, non-gaming revenues increased 21% year over year to $50.9 million. The company emphasizes on introducing innovative non-gaming investments that drive increased tourism and strong shareholder returns. Attributes such as a strong pipeline of forward group demand, continued room pricing power and a robust programming calendar bode well.
WYNN is benefiting from sound demand for sports betting. It collaborated with several engaging content creators to develop a unique sports-themed program. During the first quarter of 2023, the company launched retail sports betting at Encore Boston Harbor. Following the launch, the company reported a 20% increase in sign-ups (year-to-date) to its Wynn Rewards loyalty program. The company anticipates solid revenue generation on the back of new product features and a unique marketing campaign.
Stock Market Trends & Price Forecast for WYNN
The stock price of WYNN rallied from around $90 per share in 2017 to around $196 per share as of May 2018. The movement after that high has been downward since with the stock hitting a low of $60 in March 2020 and another of $56 in June 2022. However, since the price has rallied again to a current of over $100 at the time of writing.
This significant volatility in stock price has offered great opportunities for short-term investors to capitalize. Analysts currently hold a negative sentiment towards the stock with Sell signals. The price is forecasted between a high of $150 and a low of $78 which should trigger a buy.
Growth and Profitability

Entertainment Industry Outlook
The casino industry is currently undergoing a period of rapid growth due to increased demand for online gaming services as well as new regulations that are making it easier for companies to operate legally across multiple states within the United States.
This trend is expected to continue over the next few years as more states legalize online gaming services and more people become comfortable with using them for entertainment purposes. As a result, WYNN stands to benefit from this trend as it continues to expand its operations across multiple states within the US and further develop its online gaming services offering.
WYNN Revenue Pie Chart

Future Earnings Outlook
Given its strong financial performance, positive stock market trends, and favorable industry outlook, WYNN appears to be well-positioned for continued growth over the next few years. The company's focus on expanding into new markets both domestically and internationally should help drive further revenue growth while its focus on developing new online gaming services should help increase customer engagement and loyalty over time.
As such, investors looking for long-term investments may find WYNN an attractive option given its potential for continued growth in both revenue and earnings going forward. This is not financial advice. Always do your own research before investing in any stock.
Author Profile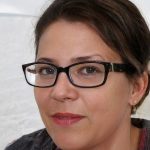 Lucy Walker is a journalist that covers finance, health and beauty since 2014. She has been writing for various online publications.