Good Faith Defense
Alleged Fiat and Crypto Theft
SBF's Character Defense
Caroline Ellison's Role
Opening Statement
The atmosphere was charged in a New York courtroom on October 4, 2023, as the trial against crypto magnate Sam Bankman-Fried commenced. The U.S. Department of Justice's (DOJ) opening statement described Bankman-Fried's sprawling crypto empire as a "house of cards… built on a lie," setting a severe tone for the proceedings.
The prosecution presented its first witness, a London-based commodities trader, claiming a staggering loss of approximately $134,000 due to the downfall of FTX, the crypto exchange operated by Bankman-Fried. The witness was one of many, as the prosecution seeks to portray Bankman-Fried as a "cartoon villain" who exploited over $10 billion of customer assets to amass personal wealth, influence, and power.
Defence, Prosecution, & Public Opinion
Bankman-Fried's defence team countered with a different narrative. They asserted that he acted in good faith and fell prey to the volatility of the crypto market, often referred to as the "crypto winter." They emphasized that FTX's operation involved over 300 employees, making it unreasonable to expect Bankman-Fried to be privy to every transaction and decision. The defence also argued that Alameda Research, another firm operated by Bankman-Fried, was necessary for FTX's functions, particularly in market-making capacities.
This contrasts sharply with the prosecution's allegation that Bankman-Fried duped customers into placing money into Alameda accounts under the guise of investing in FTX. A cloud of suspicion also hovers over Caroline Ellison, who pleaded guilty earlier and was said to be Bankman-Fried's romantic partner. The prosecution accused her of serving as a "front," while the defence justified her role as a need-based measure owing to FTX's rapid growth.
Spearheaded by his attorney Mark Cohen, the defense adamantly argues that SBF did not engage in fraudulent activities, and instead redirects blame towards Changpeng Zhao, the CEO of Binance—known as CZ—and Caroline Ellison, SBF's ex-girlfriend. Their position establishes the idea of "good faith," asserting that SBF genuinely believed the loans and financial interactions between FTX and its subsidiary Alameda were permitted. This stance categorically disputes the prosecution's allegations of clandestine fund transfers, framing them as misunderstandings rather than malicious acts.
The Prosecution's Accusations & Character Defense
On the other side of the courtroom, the prosecution accuses SBF of surreptitiously siphoning funds from FTX to Alameda, asserting that fiat deposits were transferred to an Alameda account at Silvergate Bank instead of the intended FTX account. Moreover, they claim crypto assets were extracted from FTX through concealed backdoors, a severe violation if proven true. To counteract this narrative, the defense attempts to humanize SBF, depicting him as a mathematically inclined individual devoid of ill intentions. Cohen argues that any mistakes or irregularities in financial management were not the fruits of deception but were rather attributable to poor risk management skills.
Zac Bissonnette's recent Twitter commentary casts a skeptical eye on the public persona of Sam Bankman-Fried (SBF), particularly as framed by journalist Michael Lewis. Bissonnette challenges the widely circulated notion of SBF as an "anti-materialist do-gooder," pointing out the incongruence between this portrayal and SBF's lavish lifestyle, including residence in a $40 million penthouse located in a tax haven.
In his view, the altruistic image surrounding SBF is little more than a self-serving public relations spin, skillfully engineered to mask the underlying incongruities between his actions and his purported ideals. This critique serves as a pointed reminder to question the narratives that often emerge in high-stakes cases involving significant public and financial interests.
The Central Role of Caroline Ellison
The trial has seen Caroline Ellison, SBF's ex-girlfriend, take a prominent role. The defense posits that her actions during a bear crypto market led to significant losses for Alameda. They contend that SBF believed all was well with FTX's funds until a tweet from Binance CEO CZ initiated a damaging "run on the bank." However, Ellison, along with two other individuals closely associated with SBF, has entered a plea deal admitting to fraud and will testify in favor of the government. This complex weave of narratives, testimonies, and blame-shifting highlights the high stakes and intricate legal strategies involved, making it one of the most closely watched trials in the cryptocurrency arena to date. With both sides vehemently defending their positions, the outcome remains uncertain, but its ramifications are sure to send waves across the financial and regulatory landscapes.
John Reed Stark, a financial commentator known for his forthright opinions, appears deeply sceptical of Sam Bankman-Fried's chances for exoneration, particularly when considering the "good guy" defence the entrepreneur seems to be adopting. Stark unequivocally questions the efficacy of portraying Bankman-Fried as a well-meaning individual who simply made mistakes.
This scepticism seems founded on Bankman-Fried's own text messages that apparently confess his ideals of effective altruism to be nothing more than a "front." These texts even contain Bankman-Fried's disparaging comments about his own philanthropic efforts, referring to them as a "dumb game we woke westerners play," aimed at gaining social approval rather than effecting real change.
Stark's comments signal an increasing disillusionment with the cryptocurrency world, a sector he describes as a "crypto-den full of thieves and grifters." He goes on to castigate not just Bankman-Fried, but the entire crypto industry, for their "capacity for self-delusion and greed," stating that it has "always been, and still remains, beyond measure."
In Stark's view, the trial isn't just an indictment of one man's actions but rather a harsh spotlight on an industry fraught with ethical quandaries and questionable motives. His comments suggest that the trial could serve as a cautionary tale, offering a stern warning to other actors in the space who may be nursing similar delusions about the sustainability of avarice in a domain desperately in need of regulatory oversight and ethical grounding.
Adding another layer to this complex tapestry is the political element. U.S. Congressman McHenry accused SEC Chair Gary Gensler of being opaque about his interactions with FTX and Bankman-Fried, hinting at a potential subpoena. This political quagmire injects the trial with national importance, further exacerbated by public opinions from high-profile individuals. Financial commentator, John Reed Stark described Bankman-Fried as "his own worst enemy," while financial journalist Michael Lewis posited that he has become a "toxic" figure, shunned by friends and industry peers alike.
The Jury's Role & Other Implications
The jury, a diverse assembly including a physician's assistant, a high school librarian, a nurse, and nine others, is tasked with the monumental responsibility of determining whether Sam Bankman-Fried committed fraud. These twelve individuals will sift through the labyrinthine narratives presented by both the defence and the prosecution, making their role pivotal in the outcome of this case.
Celebrity endorsements involving astronomical sums, Tom Brady and Kevin O'Leary allegedly received $55 million and $15.7 million, respectively, are further complicating factors that could muddle the jury's perception. Bankman-Fried faces a daunting 115 years in prison if convicted, signalling monumental consequences not just for him but also for the cryptocurrency industry and regulatory landscape.
Stay Tuned
The first day of Sam Bankman-Fried's trial unfolded as a multifaceted drama, blending stark allegations with intricate defences, all under the watchful eyes of a public rife with opinions and a political establishment demanding transparency. This case could potentially serve as a watershed moment for the crypto industry, setting precedents for legal and regulatory frameworks in an often nebulous and fast-evolving space.
Author Profile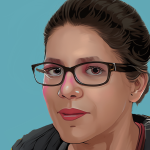 Lucy Walker is a journalist that covers finance, health and beauty since 2014. She has been writing for various online publications.