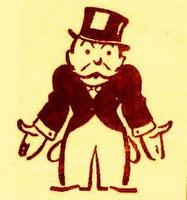 Alpha Bank announced on the 31st of August the completion of the sale of treasury shares. The bank confirmed it has sold through almost 1.50% of the bank's issued common voting shares to an institutional investor through a private placement. Over 6 million treasury shares were transferred to the institutional investor at a sale price of 12.12 euro per each share.
Piraeus Bank announced the launch of a new bond issue that totals 500 million Euros. On the 9th of September, the bank published a press release which claims the great success of the new 3 year senior bond issue. The bond was issued under Piraeus Bank's Euro Medium Term Note programme and it was accepted with great interest by the international markets.
In just a few hours the orderbook was oversubscribed by 1.5 times (730 million Euros). Almost 65% of the total amount was finally allocated to international investors from 20 different countries.
The new 3 year bond is a fixed rate note with a coupon of 4% and shall be listed on the Luxembourg Stock Exchange. The transaction was lead-managed by Barclays, Citigroup Natixis and UBS.