This particular post goes out to all my good Greek friends that insist stubbornly – or you wouldn't be Greeks 😉 that the global credit crisis has not affected Greece. It goes without saying that this is not true and I could if I would explain in much detail but as an analyst I always tend to prefer to let the numbers talk for themselves.
The National Statistical Service of Greece has recently published the unemployment report for June 2009. The report shows a rise in unemployed people from 7.3% in June 2008 to 8.6% in June 2009. The total number of employed remained pretty much unchanged where the non-economically active population of Greece has decreased from 4,314.8 thousands last year to 4,265.6 in June 2009.
The results of other industrial production statistics reports which show how the global credit crisis has impacted Greece and to what extent are summarised in the table below.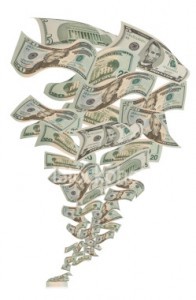 July 2009 Year on Year Comparison (YoY)
Industrial Production   -9.2%
Mining & Quarrying   -14.3%
Manufacturing   -9%
Electricity   -9.5%
Water Supply   -0.7%
The Consumer Price index is the main measure of inflation for macroeconomic purposes and should form the basis for the governments inflation target. The below CPI summary report shows the yearly percentage change in prices of consumer goods and services purchased in Greece.
August 2009 YoY % Change
Food and Drinks 1.6%
Alcohol and tobacco  6.3%Â 
Clothing & Footwear  2.9%
House & Utilities   -4.9%
Furnishings  1.9%
Health   2.8%
Transport   -3.1%
Communications  0.4%Â 
Culture & Leisure  1.2%
Education 4.7%
CPI YoY  0.8%
This report shows how much prices have changed in the past 12 months and its obvious from the summary table below that since the credit crisis begun prices have mainly risen. There are only two categories that have dropped, namely House and Utilities and Transport services, but at least one can argue that the drop in prices for these two particular categories is quite significant. However the rise in Education prices is also substantial as it is the price rise for alcohol and tobacco consumption.
Statistics may not always reveal the full picture. That is why my advice is always to do your homework and always evaluate each statistical report in comparison to others in order to reach a conclusion about the country's current economic state.
Having said that I hereby provide you with a summary of the June retail sales report again from the National Statistical Service of Greece in Athens:
| | |
| --- | --- |
| | June 2009 YoY % change |
| Overall Index   | -13.4% |
| Food Sector | -5.4% |
| Automotive Fuel | -27% |
| Non-food sector | -16.9% |
| | |
| Store Categories | |
| Supermarkets | -5.8% |
| Department Stores | -6.1% |
| Food, Drink, Tobacco | -2.8% |
| Pharmaceutical, Cosmetics | 1.3% |
| Clothing, Footwear | 1.8% |
| | |
| Household, furniture | -23.2% |
| Books, Stationary | -32.2% |
| Non-store sales | -13.8% |
Finally, it would be wrong not to mention the state of the Greek banks at all so I'll briefly mention the following: yes, it is true that the Greek banks had had no major exposure to the subprime mortgage market but once again if you only look at this event in isolation you are going to miss the point out.
Greek banks do face higher borrowing requirements to fund the current strong loan growth at a time of rising costs and this is all due to the global credit crunch crisis.
The large Greek banks are indeed well-capitalized compared to the standards set by central banks in other European countries; however please do not forget ever-ever again the first and most important economic lesson (pay attention!): Cash is King! And as a senior banker put it: Banks are known to fail because of liquidity not capital.
Author Profile
I am a financial services writer with experience in forex trading and stock market analysis.