Asset prices worldwide have risen to potent levels reminiscent of the credit boom 5 years earlier. The Bank of International Settlements has warned that they may be losing touch with economic reality.
Some asset prices appeared highly valued in a historical context relative to indicators of their riskiness.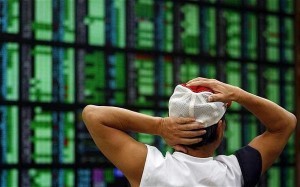 The institute states that it is unusual for markets to gain momentum during times where financial forecasters see nothing but crisis. It also said that earnings expectations on Wall Street have dropped dramatically with an unusually high proportion of companies downgrading forecasts, even though we have seen equity prices rise.
They claim that this was largely motivated by relief that the European Central Bank stepped up to the role of lender-of-last-resort, vastly reducing the risk of eurozone break-up or a sovereign bond meltdown.
The OECD and the International Monetary Fund have downgraded their original outlooks for 2013, with cuts for Brazil, China, India and most of Europe.
Unusually, equity and fixed income gains coincided with a weakening of the global economic outlook. In the past, falling growth forecasts have usually been associated with rising expected default rates and higher bond yields.
Author Profile
I am a financial services writer with experience in forex trading and stock market analysis.