October 24, 2012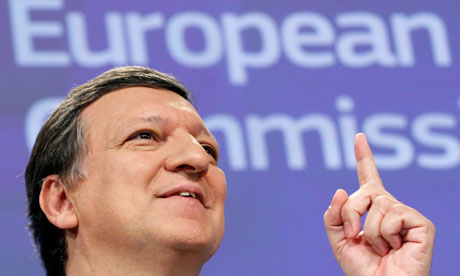 The European Commission has supported plans from 10 member states to raise funds to deal with the current European economic crisis, by introducing a tax on financial transactions.
The European Union has found resistance from several other countries though, and have been unable to proceed with the implementation of the plans. The UK has spoken out against the proposed tax, saying that the City of London will be hit hardest as one of Europe's biggest business locations.
The 10 countries that support the new tax include; Austria, Belgium, France, Greece, Germany, Italy, Portugal, Slovakia, Slovenia and Spain. They plan to try and proceed with the introduction of a financial transactions tax even without support from all EU members.
After encountering opposition from the original proposal in June, those who back the tax have agreed that the time has come to push forward with the plans and proactively tackle the economic crisis threatening their countries. So far austerity measures and large cutbacks have been made across many countries, with some of the struggling states implementing harsher methods in an effort to raise money and reduce spending.
The tax would see a small charge made on the transaction of bonds, currencies and shares traded at financial institutions and banks. The estimated revenue from such a tax, even a small charge on the transactions, could raise as much as £46 billion a year if applied widely across the EU.
Several EU members have said that they are not against the idea of a financial transaction tax, but would prefer to see it implemented across all global financial centres. This is because the adjusted cost of trading within the EU would most likely drive businesses away from Europe and harm growth.
A Treasury spokesman criticised the current plan form the 10 members:
"We've consistently said the UK will not participate in an EU FTT," he said, "As with an EU-wide FTT, a FTT amongst a smaller number of EU countries would still have damaging impacts on growth, jobs and financial activity in the EU. It would increase costs for pensions, for manufacturers. It could conceivably distort competition and fragment the single market. We are, however, not minded to block others from creating a FTT using the enhanced co-operation procedure, but before taking a firm view the UK would need to fully consider the scope of the new proposal and what the revenues would be used for."
The EU Commission President Jose Manuel Barroso said of the new tax:
"I am delighted to see that 10 member states have indicated their willingness to participate in a common financial transaction tax (FTT). This tax can raise billions of euros of much-needed revenue for member states in these difficult times. This is about fairness – we need to ensure the costs of the crisis are shared by the financial sector instead of shouldered by ordinary citizens."
Photograph: Sebastien Pirlet/Reuters