The Robinhood trading platform cut ties with three of the most popular digital currencies, Cardano (ADA), Polygon (MATIC), and Solana (SOL), due to increased regulatory scrutiny. From June 27th, users will no longer be able to trade these tokens on Robinhood, making it the first exchange or brokerage to delist them. This move highlights the growing pressure on cryptocurrency exchanges like Coinbase and Binance to face tighter regulations.
It's not unusual for exchanges to delist tokens that regulators deem to be securities in the world of cryptocurrency. Coinbase, a major player in the industry, has already been through this with XRP. In fact, when the U.S. Securities and Exchange Commission (SEC) took legal action against Ripple Labs in December 2020, Coinbase made the decision to delist XRP. This move wasn't unique, as other trading platforms also distanced themselves from the cryptocurrency in response to the regulatory action. Now, as Coinbase faces increased scrutiny from regulators, the question remains: will they have to delist more tokens?
Crypto Top 30 Weekly Chart

BTC/USD dipped to $25,483, an over $1,200 decrease from the previous day's peak. Despite this, Bitcoin avoided the same fate as its altcoin counterparts which took a big hit after being delisted due to U.S. regulatory action against major exchanges. Trading app Robinhood has announced the removal of support for several cryptocurrencies included in the SEC's lawsuit against Binance and Coinbase. As a result, Cardano ADA fell by $0.256 while Solana dropped by nearly 25% within 24 hours of writing.
The recent events have greatly impacted the cryptocurrency market, causing concern among analysts who fear that things could get even worse. In particular, if the overall crypto market cap were to fall below its 200-week moving average (MA), it would indicate a clear bear market. Currently, Bitcoin's moving average trend line hovers around $26,200.
Tragically, some damage has already been done, with existing traders experiencing significant losses. Just on June 10th alone, long liquidations resulted in a total of $320 million lost. It's safe to say that this isn't the kind of weekly candle that anyone would hope to see for the crypto market as a whole.
Most investors and Bitcoin fundamentalists are hoping for a better week ahead expecting the price of Bitcoin to recover.
Author Profile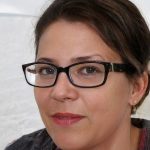 Lucy Walker is a journalist that covers finance, health and beauty since 2014. She has been writing for various online publications.