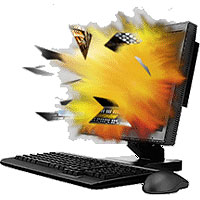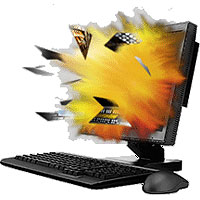 I was looking for a free online bookkeeping solution to suggest to a friend when I came across Numia.biz software. I got interested so I started reading the website to collect as much information as possible so I can make an informative suggestion. The first thing that caught my attention is that this company did not offer any other version of the software at all.
Normally, companies offer a version of a software they developed for free, but there is also a version that has extra features or serves larger companies. This company offers one and only free version.
The final thing that I noticed cause after that I stopped reading altogether was to be found in the company's terms and conditions page. The following is copied and pasted here exactly as it is found on their website.
'IN NO EVENT SHALL NUMIA.BIZ OR ANY FIRM ASSOCIATED WITH NUMIA.BIZ BE LIABLE TO ANY PARTY FOR DIRECT, INDIRECT, SPECIAL, INCIDENTAL, OR CONSEQUENTIAL DAMAGES, INCLUDING LOST PROFITS DUE TO WRONG NUMBERS, BAD ADVISE, INTERRUPTED SERVICE OR DOWN TIME OR ANY OTHER REASON ANYONE CAN THINK OF.
NUMIA MAKES NO EXPRESS OR IMPLIED WARRANTIES OF ANY KIND INCLUDING, WITHOUT LIMITATION, WARRANTIES OF TITLE OR IMPLIED WARRANTIES OF MERCHANTABILITY OR FITNESS FOR A PARTICULAR PURPOSE, WITH RESPECT TO THE SERVICE AND BRAND FEATURES. THE SERVICE AND BRAND FEATURES ARE DISTRIBUTED AND PROVIDED ON AN "AS IS, AS AVAILABLE" BASIS. NUMIA DOES NOT WARRANT THAT THE NUMIA.BIZ SERVICE AND BRAND FEATURES WILL MEET YOUR REQUIREMENTS OR THAT PERFORMANCE OF THE SERVICE WILL BE UNINTERRUPTED OR ERROR-FREE INCLUDING ANY ERRORS OR OMISSIONS. NUMIA.BIZ HAS NO OBLIGATION TO PROVIDE MAINTENANCE, SUPPORT, UPDATES, ENHANCEMENTS, OR MODIFICATIONS. BACK UP YOUR DATA FREQUENTLY.
If this software or Service does something bad to your computer or network or provides information that you have no legal right to see, then that's your problem. In some countries this software might be illegal. Don't be stupid, and don't come whining to us if you get into trouble. You've been warned. '
The last bit of the 'warning' must be the addition of a man that got really upset after too many court claims filed up on his desk! But this is certainly not a laughing matter, as we need to be extra careful when selecting service suppliers from the internet. They are not all professionals as you can see… However, I could not resist posting these three paragraphs here as I think they summarise nicely the phrase "too good to be true" and hopefully it will help us all put the word "free" into a safer perspective. 🙂
Author Profile
I am a financial services writer with experience in forex trading and stock market analysis.