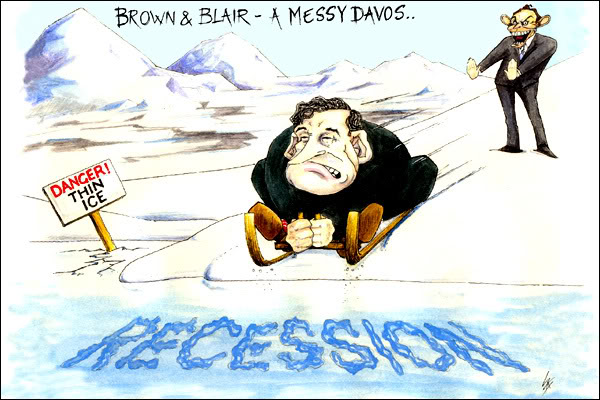 The UK economy shrank by 2.4% in the first quarter of the year in what is now thought to be the biggest contraction since 1958, the Office for National Statistics reported today in London. The median estimate in an earlier Bloomberg survey of about 30 economists was a 2.1% decline.
The construction activity fell by 6.9%, three times as much as initially predicted. The UK's Gross Domestic Product (GDP) is now estimated to plunge by 4.3% in 2009, the Organisation for Economic Cooperation and Development reported on 24th of June. The GDP decline for the euro area is estimated to be 4.8% which compares with a 2.8% estimated decline in the USA.
To make things a bit worse, unemployment figures are still on the rise as financial services companies are still trying to strengthen their balance sheets by controlling their leverage (debt) and cutting down their expenses. The only pleasant surprise in this week's economic data releases is the stabilisation of house prices. However, demand is still low and mortgage lending too limited to support the scenario of a full recovery in house purchase activity.
Bank of England Governor Mervyn King confessed last week he feels "more uncertain now than ever"…