A former intelligence officer, David Charles Grusch, has made a shocking revelation that the US government possesses a multitude of parts and equipment from UFOs of 'non-human origin' that have crash-landed on Earth.
According to Grusch, these pieces are being used for top-secret operations aimed at reverse engineering to build new weaponry. In this '80-year arms race', the US and other nations are grabbing every possible opportunity to decipher this technology. However, Grusch accuses the government of illegally withholding this information from Congress to keep their findings a secret.
The recovered material includes both intact and partially intact vehicles. So what does all this mean for the economy? Is a space race just around the corner? And how will this impact space stocks?
The prospect of alien contact has long been a source of fascination and speculation. But what would the economic impact be if extraterrestrial beings were to make contact with Earth?
First, it is important to consider the initial shock that would likely occur in the event of alien contact. This could have a significant impact on markets and economies around the world, as investors and consumers alike attempt to adjust to this new reality. It is possible that some industries may benefit from increased demand for alien-themed merchandise or services, while others may suffer due to decreased consumer confidence or disruption caused by government policies related to extraterrestrial visitors.
In addition, there are many potential opportunities for economic growth that could arise from contact with aliens. For example, new resources or technologies might become available for exploitation, leading to increased trade between nations and improved standards of living for citizens around the world. Furthermore, if extraterrestrials were willing to share their knowledge with us, it could lead to breakthroughs in science and technology that would revolutionize our economy.
However, it is also important to consider the potential risks associated with alien contact. For instance, an influx of new resources or technologies could lead to market saturation or overproduction in certain industries, resulting in decreased profits for businesses and job losses for workers. Additionally, governments may need to implement policies designed to protect citizens from exploitation by aliens or other negative consequences of contact.
Ultimately, whether initial short-term economic growth from alien contact is worth the potential long-term risks and benefits depends on many factors such as how advanced their technology is compared to ours and how willing they are to cooperate with us. However, one thing is certain: any form of extraterrestrial contact would have a profound effect on our economy that should not be taken lightly.
Author Profile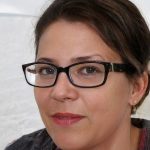 Lucy Walker is a journalist that covers finance, health and beauty since 2014. She has been writing for various online publications.