HIG Capital is one of the of the leading global private equity companies. The firm's Head Quarters are based in Miami, USA and they have offices in Boston, New York, Atlanta and San Francisco. The business currently has over $8.5 billion of capital under investment and over 200 portfolio companies. HIG's funds include private equity, growth equity, real estate, debt/credit and public equities.
HIG Capital created HIG Europe to specialise in European investments. The company has a'¬600 million European fund with offices in France, the UK and Germany. They have a team of over 40 investment professionals and are lead by 6 Managing Directors including; Paul Canning and Matthias Allgaier.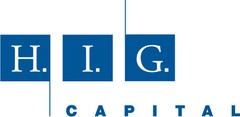 HIG Capital specialise in small and mid-sized businesses, their investments fall into 3 different categories;
Management lead buyouts of well established, profitable businesses
Investments in distressed and under performing companies
Development capital investments in companies with promising high growth.
The company offers their portfolio companies more than just capital. HIG Capital help talented management teams with operating and strategic expertise as well as a network of industry contacts to help them become industry leaders. The HIG Europe team lead by 6 MDs including Paul Canning, have substantial operating, technology, consulting and financial management expertise allowing them to contribute meaningfully to their companies.
The company has acquired over 6 businesses during the past year including AIRCOM and Silent Night. What HIG Europe and its UK MDs Paul Canning and Matthias Allgaier acquire next is anyones guess.
Author Profile
I am a financial services writer with experience in forex trading and stock market analysis.