Goldman Sachs Research predicts that the stock market capitalization of emerging markets (EMs) will surpass that of the U.S. and other developed markets in the upcoming years.
Their economists estimate that the global equity market share of EMs will increase from roughly 27% today to 35% by 2030, 47% by 2050, and 55% by 2075. India is anticipated to experience the most significant growth in global market cap share, rising from just under 3% in 2022 to 8% in 2050, and 12% in 2075. This growth can be attributed to a positive demographic outlook and rapid GDP per capita expansion, according to Goldman Sachs economists Kevin Daly and Tadas Gedminas in their report. While China's share is expected to grow from 10% to 15% by 2050, a demographic-driven slowdown in potential growth may cause it to decrease to around 13% by 2075.
By the end of this decade, EM market capitalization is projected to overtake the U.S. The U.S.'s share of global equity market capitalization is forecasted to decline from 42% in 2022, to 35% in 2030, to 27% in 2050, and finally to 22% in 2075.
Even though real GDP growth has decelerated in both developed and emerging economies over the past 10-15 years, income convergence between these two groups persists, despite global economic shocks such as the financial crisis and the Covid pandemic. This convergence indicates that the share of global GDP attributed to emerging markets (EMs) will keep rising as their incomes gradually approach developed economy levels, leading to a shift in global income distribution towards a growing number of middle-income countries.
By 2050, Goldman Sachs Research forecasts that the top five global economies will be China, the U.S., India, Indonesia, and Germany, with Indonesia replacing Brazil and Russia among the largest EMs. China is projected to surpass the U.S. as the world's largest economy around 2035. By 2075, the three dominant economies are expected to be China, India, and the U.S., with India slightly overtaking the U.S. Notably, the U.S. potential GDP growth is anticipated to outpace China due to a more favorable demographic outlook. With appropriate policies and institutions, today's EMs could constitute seven of the top ten economies by 2075.
To estimate the future size of global capital markets, the economists' analysis leverages the correlation between equity market capitalization-to-GDP ratios and GDP per capita. Higher-income countries generally have a larger proportion of domestic company assets listed on local stock exchanges and higher earnings multiples compared to lower-income economies.
Considering the connection between equity market capitalization ratios and GDP per capita levels, Goldman Sachs Research predicts that equity assets will grow faster than GDP as EM income levels increase. This growth will likely result from rising valuation multiples and, primarily, the equitization of corporate assets, capital market deepening, and the disintermediation occurring during financial development.
In lower-income economies, a relatively large share of companies tends to be controlled by a single owner, while advanced economies have a higher percentage of exchange-listed companies with numerous shareholders. New issuances and privatizations are expected to play a significant role in this process.
Other Key Takeaways
EMs are expected to increase their share of global market capitalization
DM economies are expected to see a decline in their share
India is projected to have the biggest increase in share from 2.5-3% to 12% by 2075
The rest of EMs are expected to rise from 13.5% to 30% by 2075
U.S. expected to decline from 60% but stay at around 50% in advanced economies
Japan and the euro area are expected to decline at the expense of other DM economies
China's relative EM share is expected to decline from 40% in 2022 to about 30% in 2050
India's relative share is projected to rise from 12% to around 17% in 2050 due to the demographic outlook and faster GDP per capita growth.
Author Profile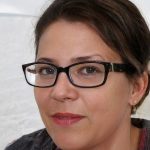 Lucy Walker is a journalist that covers finance, health and beauty since 2014. She has been writing for various online publications.