October 17, 2008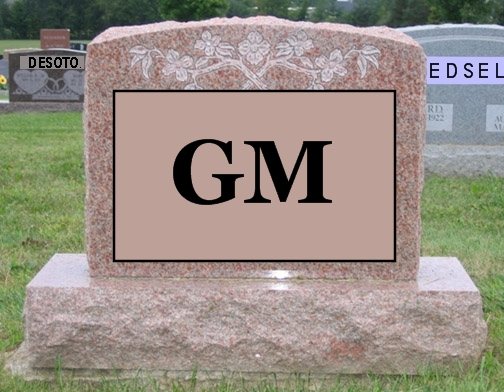 General Motors shares soared by 33% on Monday, 13th October on reports stating that the world's largest automaker is looking for a merger partner. Richard Wagoner, the company's CEO had approached Ford with a merger proposal, but Ford ruled out the idea. General Motors is now reported to have held talks with Cerberus Capital Management, the controlling owner of Chrysler, Nissan and Renault.
General Motors Corp. may seek a direct loan from the Fed's discount window. According to the Fed's website. "In unusual and exigent circumstances, the Board of Governors may authorize a Reserve Bank to provide emergency credit to individuals, partnerships, and corporations that are not depository institutions." Although the Fed might come under a lot of pressure to save General Motors if need be, this scenario has a rather low probability of materializing given that it would likely be hard to get it approved.
In my perspective, this would be like opening the Pandora's Box in an era that it feels like it has already been opened… and could easily lead to similar demands from other struggling companies.
The Detroit-based automaker has been facing severe liquidity problems since the beginning of the year, when it posted a fourth quarter loss of $722 millions . This came as a result of a substantial loss at its partially owned GMAC finance unit, rising material costs, and a sharp fall in sales.
S&P stated that GM's B- rating remains on CreditWatch Negative in light of this news. "We would be sceptical that a GM-Chrysler transaction could easily address our primary concern by resulting in a substantial increase of current liquidity for the parties involved……We believe GM has adequate liquidity for at least the rest of 2008, as measured by cash balances and available bank facilities, but the accelerating deterioration in industry fundamentals will be a serious challenge to liquidity during 2009."