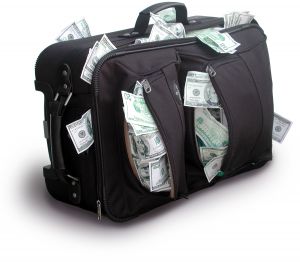 Investment bank bonuses seem to be in the centre of the global attention in the past few weeks and there is a very good reason for this. It is clear – hopefully – by now that the investment bank model resembled closely that of a casino, ie huge returns and bonuses for the insiders and uncountable losses for the majority of players.

The last scandal on air was that of Merrill Lynch paying out bonuses just before the investment bank's merge with Bank of America. The acceleration of payments was decided by the then-CEO John Thain, who also spent $1.2 million to redecorate his office. The Bank of America's CEO Kenneth Lewis fired John Thain and was quick to deny knowledge of the $4 billion Merrill bonus payments. Of course you don't have to be a cynic to guess this might be another convenient lie… a report has been made public proving that Bank of America was fully aware of the $4billion bonus agreement to Merrill Lynch employees which was announced one month in advance (in December rather than in January) and just in time before the takeover was formally closed.
New scandals are being reported every day and UBS is making the headlines. The European bank with the biggest writedowns and losses from the credit crisis is currently under investigations for allegedly operating a tax haven scheme, helping 20,000 of its wealthiest clients to evade US tax laws. Earlier in the year, the Swiss banking group had received a bailout of $59.2 billion from the Swiss government that is now demanding they reduce bonuses. However, the bank will once again have it its way as it announced it cut its bonus pool for the whole company by 80%, excluding US brokers.
Is that enough and what does this exclusion include? The exclusion rule fits in perfectly with UBS's hiring strategy! The largest Swiss bank is now said to have lured employees from Goldman Sachs and Morgan Stanley by offering signing up bonuses of as 260% of the revenue the brokers managed to bring in over the past year. UBS is also known as the world's biggest manager of money for the rich.
Credit Suisse Group, Switzerland's second-largest bank has announced plan to cut bonuses for investment bankers in half. The expected cut of around 55% is in line with the $13.6 billion of credit writedowns and losses reported by the group. Deutsche Bank, Germany's largest lender is also expected to slash its bonus pool by almost 60% after reporting a record loss.